Technology
Low Cost Housing using German technology
A World Novelty
Housing.Systems is a new generation of building systems. It is one-of-a-kind building system using patented, licensed and earthquake-proof lightweight building material.
Housing-Systems with newly created lightweight concretes (Foam-/EPS- and Wood fiber Concrete) which, compared to other aerated building systems, is far more coordinated and meets every quality standard and reduces construction cost significantly!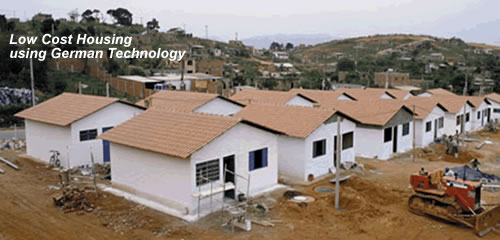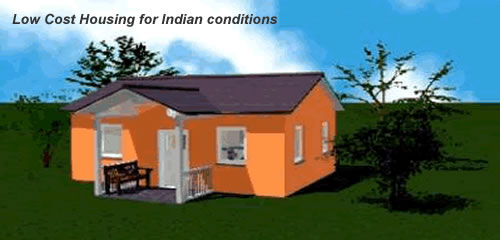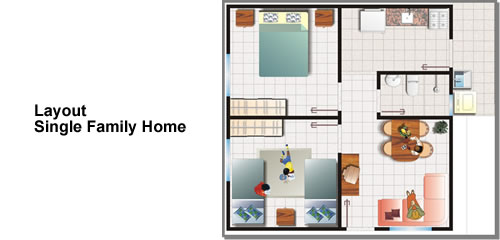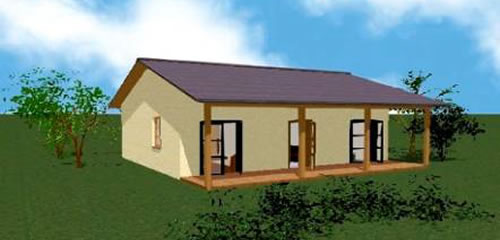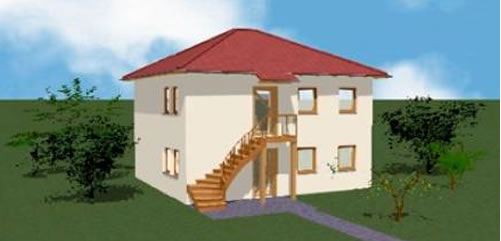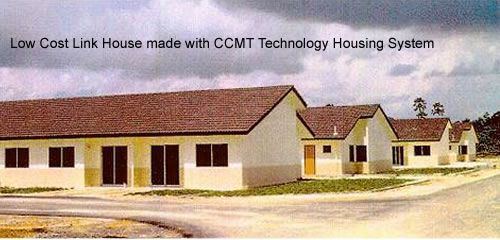 Two days construction time!
Compared to the known prefabricated compound units, Housing-Systems has the advantage of a highly improved efficiency for structural calculation. Due to this fact, the reduction of concrete density is used to increase the thermal insulation on our building system.
Very simple and easy construction, variable forms with same formwork, fast construction time (two days per house), few building material, can be constructed by local unexperienced man power, no wood, resistant agains fire, extreme climate, earthquake, tornado. Extremely low building costs
House Kits
Low Cost Housing is well suited for:
Private homes
Health Care Centers and Schools
Guest Houses
Religious Assembly Halls
Holiday Appartments Complex
Motels
Shopping Malls
If you wish to know more, please click on this link to contact us.